Helicopter gunships Iraq UH-60L Black Hawk

Is Cobra 1:48

Junkers Ju-188A 1:48

Messerschmitt Me Bf 109 G-16 Gerhard Barkhorn 1:48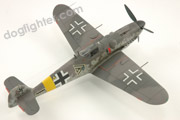 P-39 N Reckalov 1:72

Lightning P-38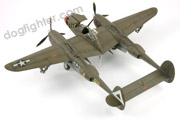 Handcrafted Airplane Models & Aviation Collectibles: We offer high quality, professional, historically accurate, handcrafted custom model airplanes for sale. You will find no site on the internet and no place in the world that rivals the quality of our handcrafted airplane models. Our authentic, air museum quality aviation collectibles are precisely crafted based upon military specifications and photographs. Some of our handcrafted airplane models are available autographed by actual WW2 pilots. We will build a custom model airplane for you if you cannot find the scale model airplanes you prefer in our available custom model airplanes inventory. Photographs and color schemes of the desired aircraft replica should be provided to us if available, and we will do the rest to build and provide the quality handcrafted airplane models for you. Detailed photos of our aviation collectibles are available in our Online Air Museum Gallery.



Plastic vs. Wood or Diecast Plane Models: Our custom airplane models are made of plastic and resin. We use high quality plastic and resin kits from famous manufacturers like Hasegawa, Tamiya, Revell etc. Models made from plastic or resin kits have a significantly higher level of detail and realism than diecast or wooden aircraft models. The texture of wood or diecast metal simply cannot hold very fine details like rivets on the aircraft skin, seat belts or instrument panel switches inside the cockpit. Look at the close-up details on our plastic Corsair F4-1 and compare it to a wood, diecast, or any metal airplane model. Most diecast or wooden model makers do not provide close-up photos, simply because there is very little fine detail to appreciate.



Our Custom Aircraft Model & Military Aircraft History: We strive to build historically accurate models. Our interest lies in airplanes history and custom aircraft model building. We appreciate any military aviation history our customer can contribute to enhance the historical accuracy of our models. We build models for collectors, for air museums, for animation in movies and for virtual fighter squadron video games. Photos of our models are permanently placed in our online aviation museum. The "skin" of our highly detailed models can be extracted to emulate the body textures of fighter aircrafts in 3D flight video games and the body of our custom built models can be scanned with a 3D scanner to re-create a computer simulation model of the aircraft for simulation dynamics studies and WW2 video game. Individual airplane model collectors can also order custom built replicas to commemorate specific fighter aces and pilots from WWII battles to Gulf War in Iraq. Along with reviews of model kits, you will also find various building techniques and historical information published in our virtual air museum. We hope you will admire our custom model airplanes as much as we enjoy building them.

home | sign in | site map | contact | pictures | catalog | order | pilots
terms and conditons | links | f.a.q. | shipping
External links are provided for reference purposes.
is not responsible for the content of external internet sites.
Copyright © 2023 - All Rights Reserved.


Visit Our eBay Store!

Japanese Ki-43

KF-16C

Boeing AH-64A Apache 1:48

Messerschmitt Me Bf 109 G-6 overspread with black for night operations and low visibility 1:48

Gotha Go 242/244