Military Books And Information
Luft Art
Descriptions of German WWII fighter planes projects, illustrated with three-view drawings, model photos and color artwork. A good source of information for building custom aircraft models and making scale model decals.
Vintage Video
Produces and sells a collection of original documentaries and films covering many topics including weapons of WWII, World War Aces, film with timeline history of the war.
Military History Booksellers
Military history booksellers reprints military history books and pamphlets from originals, and also offers books of quality from other publishers. Book includes history of aircraft, air history, history of military aircraft, aviation timeline, Boeing history etc.
T. Cadman WWII Books
Buying and Selling World War II Books Since 1991. Military bookseller with large selection of book from military history to weapons of WW2 to World War 2 aces to current events like Gulf War in Iraq.

The History Channel: Military & War
The History Channel's web site; articles, books, and show times about military and war. Documentary film about World War 2, weapons of WWII, WW2 pilots, jet history, WW2 battles, films on WWII timeline etc.
The History Net: WWII
Articles from the world's largest history magazine publisher all about WWII, including 1940 to 1945 history publications, military aircraft history etc.

Aviation History And Information
Thirty Thousand Feet
An aviation directory with thousands of links to aviation web pages, aviation news, FAQ's, and other sources of military aviation history and commercial plane history.

The Virtual Aviation Museum
History of military aircraft, WW2 bomber, airplane technology, Bf 109 Messerschmitt, aircraft replicas, Spitfire V, Messerschmitt Bf 110, Messerschmitt Me 262, WWII squadron information etc.

Airliners.net
An online aviation publication with a diverse audience of everything from airline aviation to military aircraft history. This site has a large inventory of military aviation WWII and modern.
Air Force Technology
Information on airplane technology and history of military aircraft.

Krupper International Books
This site specializes in the Weimar era, Hitler's Nazi Germany, the Waffen-SS, World War II, and the land war in Europe. Military and political books for military collectors, military enthusiasts, WW2 re-enactors, and anyone interested in the Second World War, WWII battles, WWII casualties, WWII allies, WWII timeline and the period at the end of WW2.


Model And Military Collectors
Aircraft Resource Center
An online webzine devoted to the art of aircraft modeling for scale model makers; Walk Around photos of real aircraft, including F-111, Spitfire MK Vb, Me 110, F4 Phantom Me Bf 109, Focke Wulf, Spitfire MK XIV, F-16 pictures, F/A-18 Super Hornet, A7 Corsair, Lockheed F-104 Starfighter, F105 Thunderchief, A-6 Intruder, MiG-25 Foxbat, MiG-21 Fishbed, Su-29, and MiG-31 Foxhound. Plus review of plastic military miniatures, kits and accessories.
Janet Airlines - Aviation and Space Photography
Great Aviation photography service. You can purchase great Hi-Res images for a reasonable price.
International Plastic Modelers' Society
A site about building airplane models, built by modelers, for modelers specifically for the plastic model airplane building enthusiasts and model aircraft collector, includes events, conventions and competition for scale airplane models. Also posts plastic aircraft model kits and aircraft replica build reviews.
Collectors Aircraft Models
Miniature Aircraft Models from Corgi Classics, Herpa, Gemini Jet, Dragon Wings, CDC, 1 72 scale Airplane model for the model aircraft collector. Scale Aircraft replicas include WWII Spitfire MK Vb, F4 Phantom, Me 262, Me 110, F-16, F-111, A-10 Thunderbolt, F105 Thunderchief, MiG-25 Foxbat, MiG-21 Fishbed, MiG-21, MiG-31 Foxhound, Lockheed F-104 Starfighter, F18 Fighter, Bf 109 Messerschmitt, Su-29, and Focke Wulf Fw190.

Airline Museum Gift Shop
Airplanes History Site with scaled civil aviation aircraft model for sale.

P51 Mustang Models
This web site offers for sale detailed and historically accurate replicas in various scales of the P-51. Hand-made P-51 mustang model built from plastic and resin.
Hobby Bunker
Sells a vast array of toy soldiers. Also offers a wide range of other hobby items, including model kits, war games, role-playing games, military miniatures, paints and other hobby supplies.

home | sign in | site map | contact | pictures | catalog | order | pilots
terms and conditons | links | f.a.q. | shipping
External links are provided for reference purposes.
is not responsible for the content of external internet sites.
Copyright © 2023 - All Rights Reserved.


Messerschmitt Me Bf 109 G-10 1:48 Swiss

F-111 E Aardvark

A-4 Skyhawk

Focke Wulf Fw 190 A-8 1:48

Messerschmitt Me Bf 109 E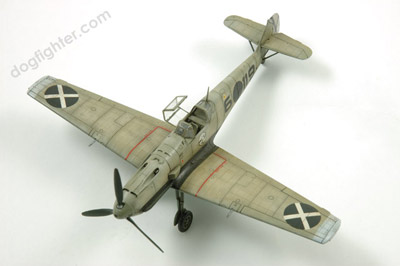 1944 Messerschmitt Me-262 A-1a